Current Staff
Janet Suen, BSc (Hons) 
Research Coordinator
Janet completed a Bachelor of Science degree in Psychology from Dalhousie University in 2017.  Through her studies, work, and volunteer activities, Janet has cultivated a passion for promoting mental wellness within underserved communities and vulnerable populations. She is interested in a wide-range of topics including trauma, self-compassion, social support, and substance use in the context of mental health and illness. Janet hopes to contribute to the growing field of e-health to reduce barriers in accessing mental health supports for all individuals.
Contact: jsuen@cheos.ubc.ca | acdadmin@cheos.ubc.ca
Dr. Fiona Choi, PhD
Postdoctoral Fellow
Fiona received her PhD in Neuroscience from the University of British Columbia with a focus on preclinical models of addiction. She currently holds the HSBC Fellowship in Addiction Research exploring factors associated with substance use disorders, trauma and related psychopathology. She is also involved in the development of an integrated mental health web platform for vulnerable youth, utilizing e-health tools to strengthen mental well-being.
Desiree Chek, BA
Media and Events Coordinator
Current Graduate Students
Dr. Mohammad Nikoo, MD
PhD Student in Experimental Medicine
Mohammadali Nikoo is a medical graduate from Tehran University of Medical Sciences and he is currently a graduate student in psychiatry field supervised by professor Michael Krausz. His thesis is a clinical trial comparing opium tincture and methadone for maintenance treatment of opioid use disorder. His main research interests are public health, vulnerable populations, substance use and concurrent disorders, children and adolescent psychiatry and traumatic brain injury and his passion is to improve the health and well being of the society as a whole with special focus on more vulnerable populations.
Dr. Katarina Tabi, PharmD
PhD student
Katarina received her Master and PharmD degree from the University of Veterinary and Pharmaceutical Sciences in Brno, Czech Republic. With a specialized background in neuropsychiatry, Katarina is actively involved in the development of e-mental health platforms and in clinical studies related to substance use, vulnerable populations and childhood trauma. Her other interests include public health, psychosocial and mindfulness interventions. She is also currently in training to become a MBSR teacher from University of Massachusetts Medical School. Katarina's end goal and vision is to increase awareness about mental health in society, inspire people to care about their mental well-being and offer them support to do so, also through the e-health tools.
Mostafa Kamel 
PhD student in Addiction Psychiatry at UBC
Master degree in Neuro psychiatry
Assistant lecturer of psychiatry at Tanta University

James Wong
MSc in Experimental Medicine at UBC.
BSc in Biology & Behavioural Neuroscience at UBC

Farhud Shams 
MSc Student in Experimental Medicine at UBC
BSc in Engineering

Andy Tai
MSc Student in Neuroscience at UBC
BSc in Neuroscience at UofT
Minor in Environmental Science and Religion
Jean Westenberg
MSc student in Experimental Medicine
BSc at McGill University in Neurobiology
Minor in Psychology
Work Learn Students
Kimia Ziafat
BSc student in Biology at UBC
Minoring in Asian Studies

Marisha Boyd 
BSc Behavioural Neuroscience, Minor in Health and Society
Marisha is a 4th year undergraduate student studying Behavioural Neuroscience with a minor in Health & Society. She is interested in how neuroscience, technology and policy can intersect to improve human and planetary health. She is eager to contribute to making e-health tools that are impactful and accessible to everyone.
Past Students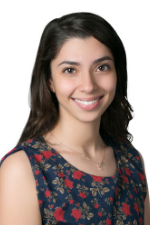 Kiana Yazdani
BSc Biology, MSc Experimental Medicine

Joey Lim
Media and Marketing
Joey is a second-year Bachelor of Media Studies student at UBC. With a diverse background, Joey is keen to understand and help mental health become a subject anyone can talk about. He combines his skill in graphic designs and video production to promote the WalkAlong brand, and also uses social media to engage in the mental health conversation. Joey hopes to bring e-mental health platforms to more people, especially youth who face a new struggle in the social media age. Upon graduation, Joey wants to continue his studies in Journalism and media studies.