We are excited to be working with a passionate group of volunteers who dedicate their time to support our research and projects. Our volunteers help in diverse capacities, including  social media, event planning, publications, data collection, clinical research, and outreach. If you are interested in joining our team as a volunteer please visit our Get Involved page for more information.
---
Mohsen Kianpoor
I have immigrated to Canada in 2018, with more than a 25-years of experience as a psychiatrist in multiple positions such as assistant and associate professor of psychiatry at Shiraz and Zahedan Universities of medical school. At the same period of time, I had my own private clinical practice in my home country (Iran). I have had a couple of publications (more than 25), mostly in the field of my interests including addiction, dissociation, trauma, and sociocultural psychiatry.
---
Milad Marghoob-Zamany
Milad is a fourth year undergraduate student studying Psychology and Gerontology at Simon Fraser University. His research interests include SUD's along with, concurrent disorders, its correlates and psychopathology. Moreover, he's also intrigued by the association between personality disorders (such as narcissism and psychopathy) and one's risk for violence, along with the psychopathology and etiology of such disorders. Milad hopes that his time with at ACD lab will contribute to improving the lives of individuals afflicted by mental health and substance use issues.
---
Harjeev Sudan
Harjeev is a Behavioural Neuroscience student at UBC, returning to finish her 4th and final year of undergraduate studies after a year and a half of Co-op in various health-related positions. She is interested in learning about the intersections of neuroscience, addictions, and public health. Harjeev is pursuing a Directed Studies project to uncover drug distribution and availability across markets. In the future, she hopes to apply research knowledge in the field of public health policy.
---
Kaja Bakken
Kaja graduated with a BA in psychology from UBC in 2021. She is interested in how e-mental health platforms and psychosocial treatments can best serve vulnerable populations.
---
Johnston Wang 
Johnston is a 4th year undergraduate student studying Physiology, Microbiology, and Pathology at UBC. After volunteering in Vancouver's Downtown Eastside, he developed an interest in de-stigmatizing addiction and reducing the impact of the opioid crisis on local communities. By volunteering with the ACD Research group, Johnston hopes to contribute to the removal of barriers in seeking help with mental health and substance use, especially among vulnerable populations.
---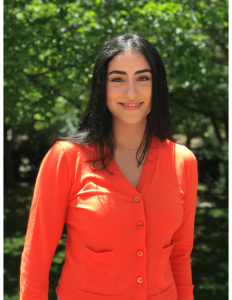 Raha Masoudi
Raha is a Behavioural Neuroscience student at UBC. Her research interests include substance use, e-mental health, and trauma. She is interested in learning about how prevention and early intervention can be maximally effective within healthcare contexts for individuals of variable and vulnerable psychosocial backgrounds. Her future goals include being an active agent within the implementation of more equitable, integrated and accessible healthcare systems.
---
Kimia Nouhi
Kimia is a third-year undergraduate student at UBC, studying Behavioural Neuroscience. She is interested in the intersection of neuroscience, public health and mental health and how to advance the use of technology and pharmacological approaches in addictions and concurrent disorders research. Her hope is to promote accessibility of physical and mental health resources for vulnerable populations.
---
Parsa Kiani
Parsa received his Bachelor of Psychology from Simon Fraser University in 2019 . He is planning to pursue a PhD degree in Clinical Psychology. He is interested in learning what psychosocial treatments are most effective to support people who use drugs. in his free time, he likes to read books, lift weights, or play guitar.
---
Alina Dhanji
Alina is an undergraduate student in the Faculty of Science at UBC. She is interested in how e-health tools and technology can be used in harm reduction strategies to address the current opioid crisis. By volunteering with the ACD research group, Alina hopes to contribute to de-stigmatizing addiction and increasing the accessibility of mental health support for vulnerable populations.
---
Andrea Wong Koo
Andrea is an undergraduate student in the Faculty of Science at UBC, majoring in Cognitive Systems (Cognition and Brain stream). Her interests include the usage of AI in providing health support, public health, neuropharmacology, and computational neuroscience. What drew her to ACD was her passion for the intersection between public health, technology, and clinical research in addressing substance use and mental health. She is also participating in research related to pharmacological treatments for cognitive deficits in neurological disorders and neurodegenerative diseases.
---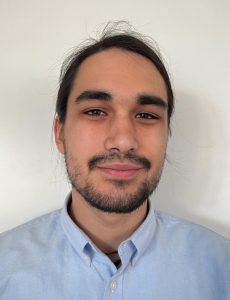 Ayden Kinchla
I graduated from UBC with a degree in psychology in 2021. During my degree I worked closely with youth struggling with substance abuse and mental health with the Coast Mental Health organization. I learned a lot working there, and began a degree in Computer Science in 2022 to help make games and services that could reach the clients I saw in ways they would resonate with. I feel like working with RAMP can help me achieve this goal and I hope to continue helping underprivileged individuals with both my degrees.
---
Koviya Sirohi
Koviya is a 5th-year Psychology Honours Student at Simon Fraser University. She is interested in studying the environmental and biological factors that cause the onset of substance-use disorders. Koviya is also interested in studying how psychosocial treatments can inhibit addictive behaviours and prevent relapse.
---
Gurpreet Chopra
Gurpreet completed his Bachelor of Science degree in Biochemistry and is interested in research relating to addictions and substance use. Having experience volunteering and working with marginalized and vulnerable people, such as those in Vancouver's Downtown Eastside and on crisis lines, he is interested in helping mitigate the substance use, overdose, mental health, and housing crises affecting global and national health infrastructure. Gurpreet hopes to contribute to research relating to fentanyl, homelessness, and substance use disorders in vulnerable populations.
---
Ashley Lew
Ashley completed a Bachelor of Science degree in Health Sciences at Simon Fraser University. Throughout her degree, she discovered a wide-range of passions which includes genetics, mental health, and health ethics. She is interested in finding solutions and searching for ways to reduce barriers in accessing clinical care and mental health treatment, especially for vulnerable populations. Ashley hopes to continue to promote and advocate for mental health resources to be accessible for everyone.
---
Arash Moghadam
Arash has received his medical degree from Shiraz University of Medical Sciences and later became a certified addiction treatment physician. He gained firsthand clinical skills by working with people who use drugs in emergency rooms and addiction treatment clinics, then he immigrated to Canada and studied Master of Business Administration.