Let's Talk Overdose: The Hidden Pandemic and How to Stop It
June 23, 2021, 8:00am-4:00pm PST
In March 2020, Canada declared COVID- 19 a public health emergency. Since then, Canadians have fervently been doing their part to reduce the spread of the virus. Amid the chaos of COVID- 19, the opioid overdose crisis is still on- going, yet efforts to address this devastating situation is often overshadowed. We want to raise awareness to the overdose crisis and to generate a consensus on the necessary initiatives to ensure that no more lives are needlessly lost to this hidden pandemic. This virtual event will host clinicians, researchers, people with lived/living experience, youth and many others to have important discussions surrounding the opioid crisis.
Michael Krausz MD, PhD, FRCPC
Leadership Chair, UBC Addiction Research
Chair, World Psychiatric Association Section on Addiction Psychiatry
President and Chair, InnerChange Foundation
Please email acdevents@cheos.ubc.ca for any questions about registration, program, or to get involved with the conference.
Art credit to Smokey D, a prominent advocate and artist who creates murals on the current overdose crisis in the Downtown Eastside of Vancouver. James Hardy (AKA) Smokey Devil has been a DTES resident and world renowned graffiti artist for over 25 years. He is always creating artistic murals in alleyways that provide advocation of drug awareness – COVID 19 awareness – homelessness, stigma awareness, feelings of loss, isolation, police brutality, missing persons, and memorials for lost loved ones within Vancouver's Downtown Eastside.
Event Program & FAQs
The event organizers are creating an exciting program that features expert speakers from around the world. The conference will include a selection of diverse workshops, which attendees will register for before the conference. Register for your free ticket to stay updated on workshop registration and program updates.
Q: What platform is the conference taking place on?
We are using an event platform called Whova for this event. Whova helps you find zoom links for sessions you would like to attend. You can also use the platform to find the program and network with other attendees.
Q: I am having technical difficulties, where can I find help?
Many problems may occur due to limited bandwidth or unstable internet connection. We recommend restarting your router or hot-spotting your phone data if any problems persist.
If you are experiencing technical difficulties during the conference (e.g., your microphone or camera is not working, the Zoom platform is frozen etc.), please contact the MedIT Service Desk at 1.877.266.0666 or medit.servicedesk@ubc.ca
Q: Where do I find the links to enter the conference?
Registered attendees can login here using the email address they registered with. Once you have logged in, you will have access to all the zoom links.
Q: How do I register for workshops?
Please visit this link to register for workshops: https://acdresearch.med.ubc.ca/events/lets-talk-overdose-3/
Q: Where do I find the Zoom links to attend workshops?
Zoom links for workshops can be found on Whova under 'Workshops'.
Q: How do I submit questions during the keynote presentations, Lightning Talks, and Panel Discussion?
Whova has a built-in Q and A function that will be used for audience questions. Please find the question tab on the right hand of your screen once you have logged in. Please see the picture to the right for details.
Q: My question did not get answered during the conference - how can I follow-up? 
Questions that did not get answered during the conference will be archived and answered within one week of the conference.
Q: I did not sign up for a workshop, what do I do during this time?
Lightning Talks will be taking place concurrently to workshops. Please see the program for more details.
Q: I forgot to sign up for a workshop! Can I sign up for a workshop the day-of the conference?
Yes, you can still sign up for workshops with remaining spaces here: https://acdresearch.med.ubc.ca/events/lets-talk-overdose-3/
Q: I am on a wait-list of a workshop – how do I find out if I was accepted into the workshop?
If you are on a wait-list of a workshop and there is room in the workshop, you will received an e-mail from inviting you to join the workshop. You may be contacted anytime before the start of the workshop.
Q: I signed up for workshop "X", but now I am more interested in workshop "Y". Can I switch workshops?
You may switch workshops prior to the starting time of the workshop. Please e-mail acdevents@cheos.ubc.ca to let us know which workshop you would like to drop, then please sign up for your preferred workshop here: https://acdresearch.med.ubc.ca/events/lets-talk-overdose-3/
Please ensure that the new workshop you would like to attend is not marked "FULL." If the workshop is full, you will not able to switch into the workshop.
 Q: Where do I view the E-Posters?
The E-Posters Gallery is available at: https://acdresearch.med.ubc.ca/eposter-gallery/
Voting for the "Best Poster" will take place on Whova.
 Q: Where do I vote for my favourite Lightning Talk and E-Poster?
Voting will occur on Whova. Winners will be announced in the closing remarks.
Q: How can I promote and share this event? 
We encourage participants to engage in social media and share this event among their community. Tweet us your at-home conference experience with #letstalkoverdose so we can see the community of people joining us from across Canada and around the world to support this important cause.
We have created a promotional toolkit that can be found at the bottom of this page.
There will be an award for our "Top Tweeter," who will receive a "spotlight" on the ACD Research Group's social media accounts. We will create a post about the winner and they will be invited to help live-tweet at an upcoming event. The winner will be announce via social media in the week post-conference and will receive a certificate via e-mail.
Q: What is a "Sponsor Booth"?
Some of our sponsors will also be hosting "virtual booths" that you can visit throughout the conference. A representative for our sponsor organizations will be at these booths to provide more information about their organization and share recent news and project updates. Please see the agenda for more information on how and when to access the booths.
Q: Is there an opportunity to provide feedback on this conference?
Yes, we welcome your feedback and would like to hear your thoughts on the conference. A link to a feedback form will be distributed in the week after the conference.
Q: How do I keep updated about future events?
Please subscribe to our mailing list to receive more information about future events, project updates, and more
Keynote Speakers
We are excited to be joined by an array of experts in the field who will be providing keynote presentations.
Dr. Michael Krausz
Leadership Chair, UBC Addiction Research
Chair, World Psychiatric Association Section on Addiction Psychiatry
President and Chair, InnerChange Foundation
Dr. Gabor Maté
Bestselling Author, 'In the Realm of Hungry Ghosts: Close Encounters with Addiction' and other titles
Co-founder, Compassionate Inquiry method
Member of the order of Canada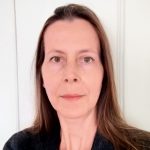 Isabelle Giraudon
Principal Scientific Analyst, European Monitoring Centre for Drugs and Drug Addiction (EMCDDA)
Youth Case Competition: Innovation in the crisis
Download the case package here
Young people have valuable perspectives, experiences and knowledge on the overdose crisis. We are excited to amplify youth voices by providing an opportunity for youth to work together in order to develop innovative solutions that tackle various issues within the overdose crisis, including stigma, COVID-19 and a lack of interdisciplinary care. The first round of this competition involves submitting a short video describing the issue, solution and implementation plan. Selected finalists will be mentored by graduate students and present their ideas in front of a live judges panel during the event. Anyone aged 25 and under can participate and teams must register by June 6, 2021. 
Case prompt
Design an original initiative, program, technology or other new idea that addresses one or more of the above areas of focus. The goal of your idea should be to reduce the severity and impact of the overdose crisis. Your solution should be evidence-based and can incorporate information found in the background information section of this package as well as your own research. Your solution should be realistic, focused on one region or city of your choice and have a reasonable budget. You must describe how your initiative can be implemented and sustainable for the long-term. We encourage you to be creative, innovative and think outside the box!
Eligibility
This case competition is open to anyone aged 25 and under

You can participate from anywhere in the world

You can participate as an individual or in teams of up to 5 people

Teams must register prior to June 6, 2021
Round 1
Each team will submit a 1-2 minute video that outlines the areas(s) of focus they are addressing, the main idea of their solution, and how it will be implemented. This first round is an overview of your solution, so you do not need to include detailed information. This video can use visual aids, slides or any other creative elements. The submission form link will be emailed to registered groups. Please upload your video onto Youtube and include the link in the submission form. If you have any trouble uploading your video or would rather submit in a different format, please email acdevents@cheos.ubc.ca
Finalists will be emailed within a week of the submission deadline to inform them of their next steps and assign them a mentor for the finals.
Round 2
The finals of this competition will happen live at the 'Let's Talk Overdose' virtual event from 2-3pm. Finalists will present for 5-7 minutes on their initiative in front of attendees and a judging panel. If no members of a finalist team are able to attend, a 5-7 minute video can be submitted. Each team will have a 5-minute Q & A period after their presentation. This presentation can include any visual aids and should provide detailed information about your solution based on the rubric.
Benefits
Develop valuable research and public speaking skills

Present your solution at an international research conference to physicians, researchers and decision makers

Mentorship by graduate students in this field

Gain knowledge on the opioid crisis and how young people can help
For background information, mentorship details and more, please view the case package.
Promotional Toolkit
Thank you for helping us promote this event! Here you will be able to find graphics that can be shared via email or social media, as well as sample social media captions and posts. If you need other promotional materials, please email acdevents@cheos.ubc.ca.
If you attended the virtual event and would like a certificate of attendance, please email acdevents@cheos.ubc.ca. Our event is not CPD accredited but we are happy to provide a certificate for other purposes.
Email newsletter (300x250px)

Download here
Email Header (600x200px)
Download here
Twitter post (1600x900px)
Download here
Instagram post (1080x1080px)
Download here
Sample blurb 1
The current public health crisis is historic. The threat to injection drug users is significant, as twice as many people are dying due to opioid overdose than COVID-19 in British Columbia. Join us on June 23, 2021 for the 'Let's Talk Overdose' virtual event hosted by the UBC Addictions and Concurrent Disorders Research Group alongside international partners and universities. Clinicians, researchers, people with lived experience and others will gather to share knowledge and develop next steps. To register for this free event please visit: bit.ly/letstalkoverdose
Sample blurb 2
In March 2020, Canada declared COVID-19 a public health emergency. Since then, Canadians have fervently been doing their part to reduce the spread of the virus. Amid the chaos of COVID-19, the opioid overdose crisis is still on- going, yet efforts to address this devastating situation are often overshadowed. We want to raise awareness to the overdose crisis and to generate a consensus on the necessary initiatives to ensure that no more lives are needlessly lost to this hidden pandemic. Join us on June 23, 2021 for the 'Let's Talk Overdose' conference hosted by the UBC Addictions and Concurrent Disorders Research Group alongside international partners and universities. This virtual event will host clinicians, researchers, people with lived/living experience, youth and many others to have important discussions surrounding the opioid crisis. To register for this free event please visit: bit.ly/letstalkoverdose